Back to all posts
Posted on
Place Based Learning is W.I.L.D. at Isabelle Sellon School!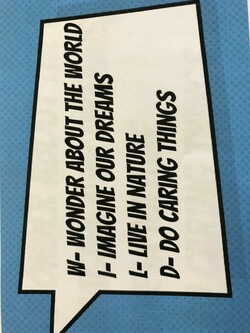 Congratulations to Naomi, whose suggested acronym for W.I.L.D. captured the most student votes!
All students were invited to share their thoughts and leadership on what W.I.L.D. should stand for at our school. Students have voted and our new W.I.L.D. acronym is shown in this picture!